Blog
Sept 2023. Opening night of the New Light Art Prize Exhibition, Williamson Art Gallery, Birkenhead, Wirral, with my self-portrait
Sept 2021. New Light Prize Exhibition, Carlisle, with 'Forlorn', winner of the Patron, Valerie Sykes Award
07/10/2021
New Light Patron's Choice Award
24/09/2020
Overjoyed to win the Patron's Choice Award for the New Light Art Prize
Currently exhibited in Scarborough Art Gallery
Click here for New Light Exhibition details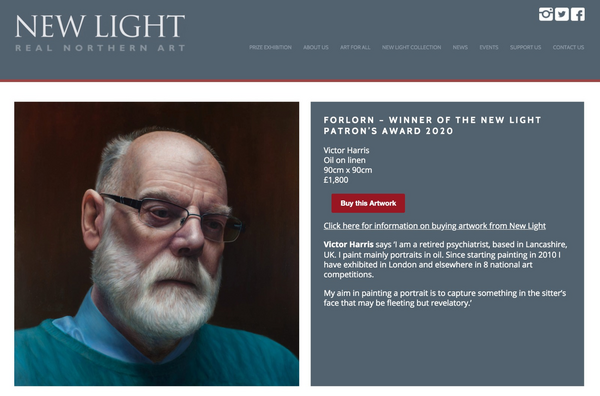 Artists & Illustrators Artist of the Year 2019 Opening Night
08/03/2019
Newlight Art Prize 2017-19
08/04/2018
Now at the Huddersfield Art Gallery
Royal Society of Portrait Painter Exhibition 2017
14/05/2017
Pre-selected for Royal Soc of Portrait Painters Exhibition
01/02/2017
These two pre-selected. Hope they get to exhibition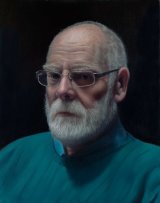 Royal Society of Portrait Painters Annual Exhibition
11/05/2016
with my painting of Stefan
19/03/2016
Won Royal Talens Award - an oil paint set worth £500
...more
Artist of the Year shortlist
12/11/2015
One of my paintings chosen for AOTY 2015
Vote for me
Click here
Featured in online TartTalk exhibition "Modern Masters". Ha Ha
Final 197 of BP Prize, but not chosen for exhibition - oh well
04/04/2015
10/03/2015
Mine and my son's entries in final 500
...more
03/02/2015
...more
Magazine article
17/01/2015
I am featured in Artists & Illustrators magazine Jan 2015
14/12/2014
UEFA tribute to WW1 Xmas football match
Click to view
...more
Bistre painting class
04/09/2014
Just attended a weekend class on painting a bistre portrait, taught by Louis Smith. Excellent
Link to Louis Smith's site
Click here...
Portrait of me by Louis Smith
12/05/2014
Had free alla prima portrait done by former BP Portrait Prize winner, Louis Smith
Click to visit his site
Charcoal drawing lesson
08/04/2014
Just had a weekend course on charcoal drawing. Again excellent teaching from Louis Smith.This is my effort.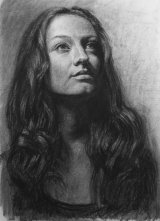 .
Click to visit Louis' site
18/01/2014
Excellent weekend lesson
...more
28/09/2013
Shortlisted!
...more
One of my paintings chosen for Artists & Illustrators magazine
27/05/2013
'Stefan 1' is Picture of the Month in July's edition of Artists & Illustrators magazine.
28/12/2012
Call for entries.
...more